Candles have remained a staple in American homes for centuries, providing light, fragrance, and decoration. But the last decade has seen an explosion in the candle market, especially among households. Candles are now a multi-billion dollar industry in the U.S. This growth has been driven by several key factors that illuminate the thriving candle market across the nation.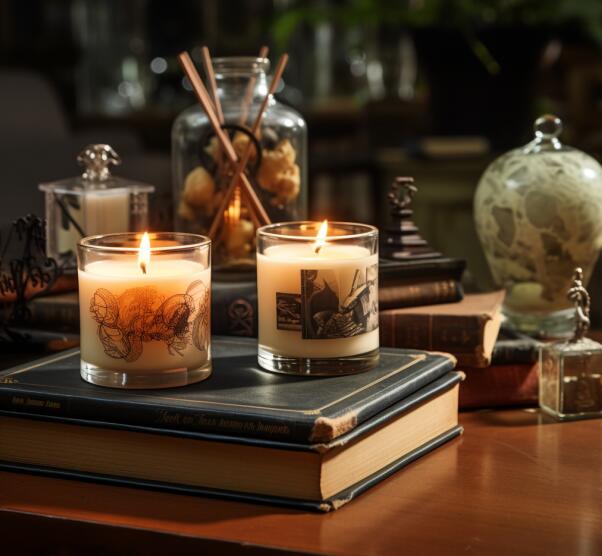 Firstly, technology has enabled accessibility and affordability like never before. The rise of e-commerce has been a game changer. Sites like Amazon and Walmart.com allow anyone to conveniently purchase candles in bulk at wholesale prices with just a few clicks. This has opened up the candle market to a much wider demographic. Fragrance subscriptions where consumers customize and receive regular candle shipments have also gained popularity. The internet has unlocked improved distribution, driving candle sales.
Secondly, limited edition seasonal scents have created a collecting culture. Consumers eagerly await the release of novel fragrances and buy backups of favorites being discontinued. The opportunities for new scent profiles are endless in this creative candle landscape.
Thirdly, candles now align with nearly any home decor style thanks to diverse vessels, materials, colors, and finishes. From industrial chic concrete votives to ornate gold baroque candelabras, there's a candle holder to elevate any aesthetic. Candles seamlessly blend into any modern home as both decor and functional light source.
Fourthly, customization also feeds consumer desire for unique handmade products. Hand-poured soy candles and small batch operations at local flea markets attract those looking for something special. Etsy shops thrive on artisanal candles in repurposed containers with charming backstories. Despite this demand for the handcrafted, volume discounts from big box retailers still entice bulk purchases. Smart wholesalers find ways to maintain some handmade qualities while reaching broader consumer groups.
Finally, candles are no longer just for power outages and dining tables. New lighting technology like battery operated candles make them usable outdoors and in more settings. Candles add ambiance to front porches, backyards, and patios to extend livable space. They're now commonly gifted for birthdays, holidays, and housewarmings as well. Various uses coupled with strategic seasonal marketing and product placement around holidays have cemented candles as a staple.
Innovation in technology, scent, design, and application has transformed the candle into a customizable and versatile product that fits modern homes and life. More American households will continue looking to candles in all their forms to instantly shift the look, smell, and feel of a space. For retailers and producers, the glowing candle market shows no signs of burning out anytime soon. Companies that stay ahead of consumer demand andustry trends are poised to succeed.